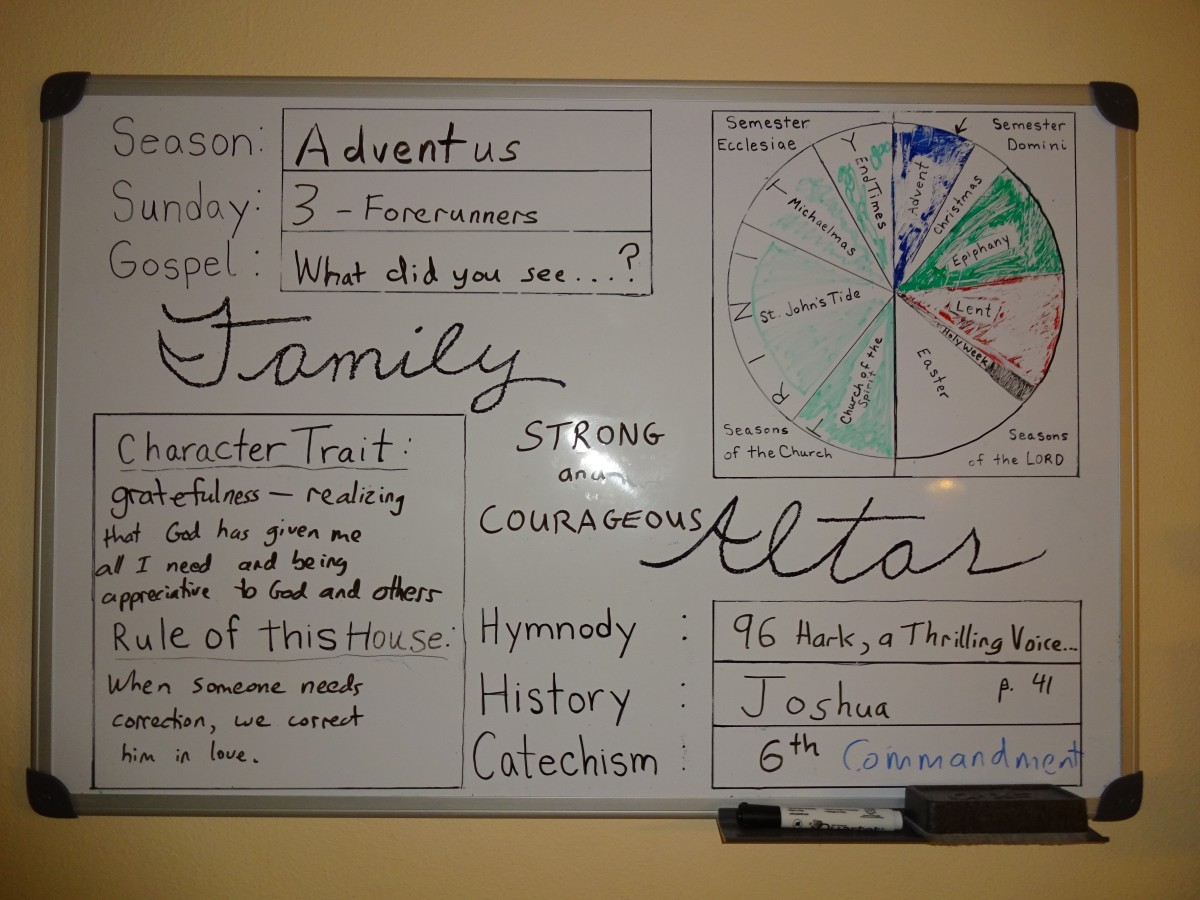 The photo above is our "Family Altar Board" hung directly above our piano.
What is it?
Simply, it is a 2' by 3' white board which we have drawn on with both permanent and dry-erase markers. All of the boxes and labels are permanent, as is the cyclical church calendar. Then, each week, we update the pertinent information with a dry-erase marker. In the center, there is an erasable message or a simple picture drawn representing something in the church year or from our devotion.
There are 4 basic areas:
Divine Service Summary (top left)
Church Calendar (top right)
Christian Virtue (bottom left)
Home Devotions (bottom right)
How do we use it?
It's a very simple idea which has grown into a powerful family tradition.
Each Sunday after church, our family sits down to summarize and discuss our church service and our plans for spiritual discipleship for the week.
With a very simple order of service, Ryan leads the family in discussing our church service and where we are in the church year. We also have the children recite their memory work and preview what they will be memorizing the next week. It's a time of reminders about our family rules and Biblical virtue traits (compiled by Marilyn Boyer). Finally, we preview our home devotion Bible readings and the hymn for the week.
How has it blessed our family?
We love starting our week together as a family, not only in church, but worshiping together in our home. It's a great time for us to meet together and order our lives in the Word of God and in the rhythm of the church year. After several years of doing this, our children are beginning to memorize the definitions of many of the character traits. It helps keep parents accountable for practicing memory work with the children, and fathers for leading home devotions. It keeps us singing together; the children love to hunt through their hymnals for a suggestion of the hymn of the week. It helps us cycle through the Catechism regularly. We can meditate on each part of it in one year by breaking it into about smaller 50 sections. Our children know more about the Seasons of the Church than we knew as children. They order their life not just around the calendar months, but around God's Word and the Church Year. Not all of our family life is rosy and perfect, but this 15 minutes of time every week is really special to us. (Plus, we get to eat dessert afterward!)
We have also enjoyed adding Catechism and Liturgy coloring books to our routine, available from our dear friends at According To Your Word.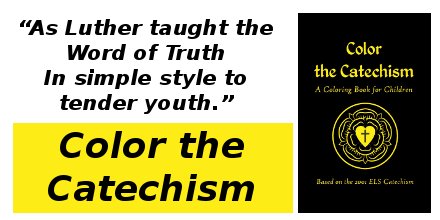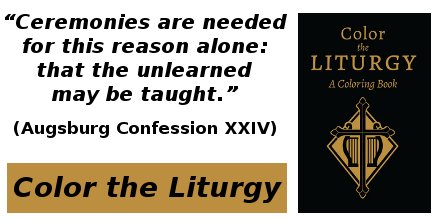 This general idea could be modified in many different ways to meet the needs of your family. We hope you will consider adding a Family Altar Board to your home and routine!
Update: Other Families Share Their Family Altar Designs
From Pastor Andrew and Mrs. Destiny Packer (Our Savior Lutheran Church, Pagosa Springs, Colorado):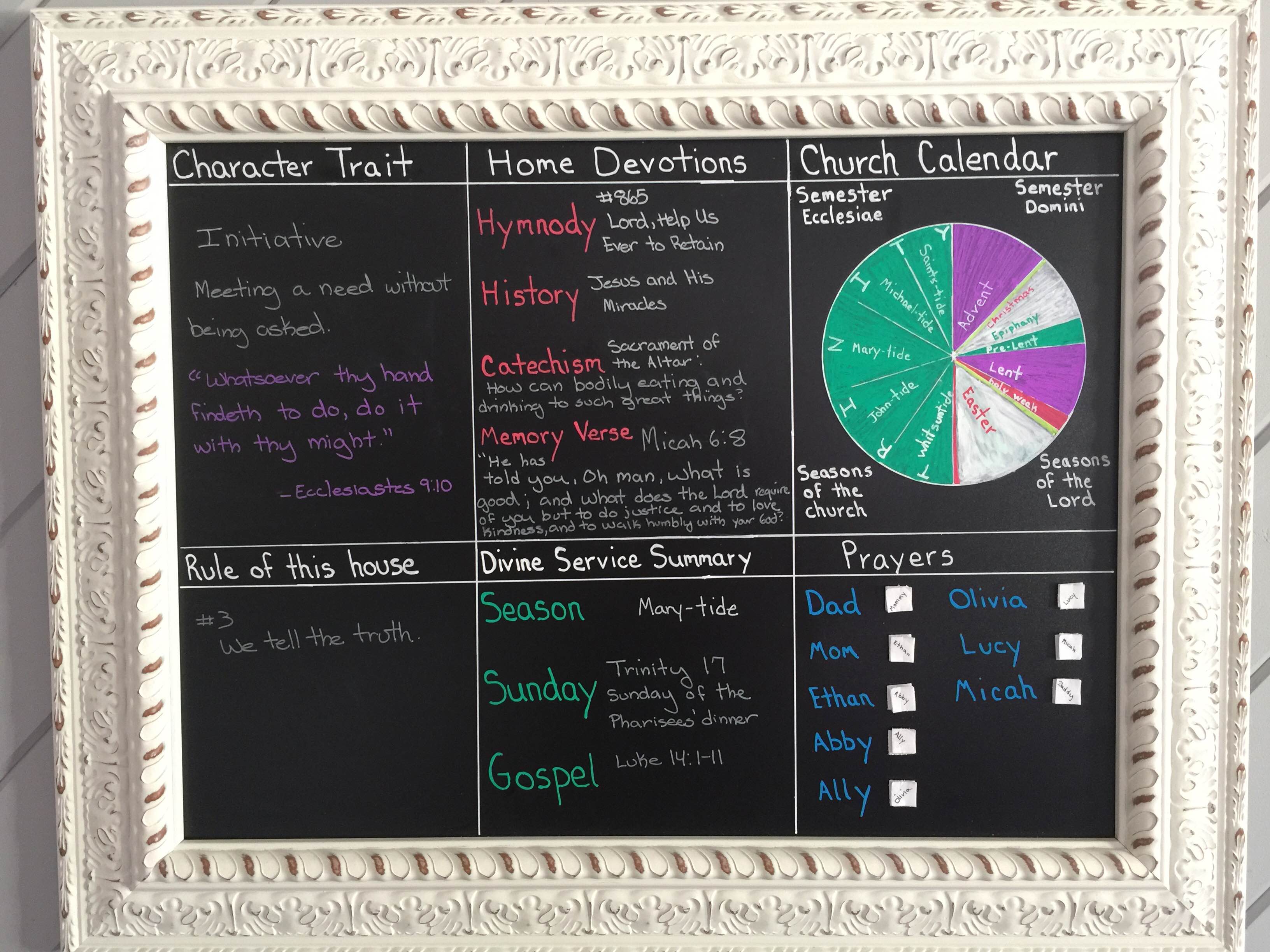 From Pastor Weslie and Mrs. Kristina Odom (Grace Lutheran Church, Burkburnett, Texas):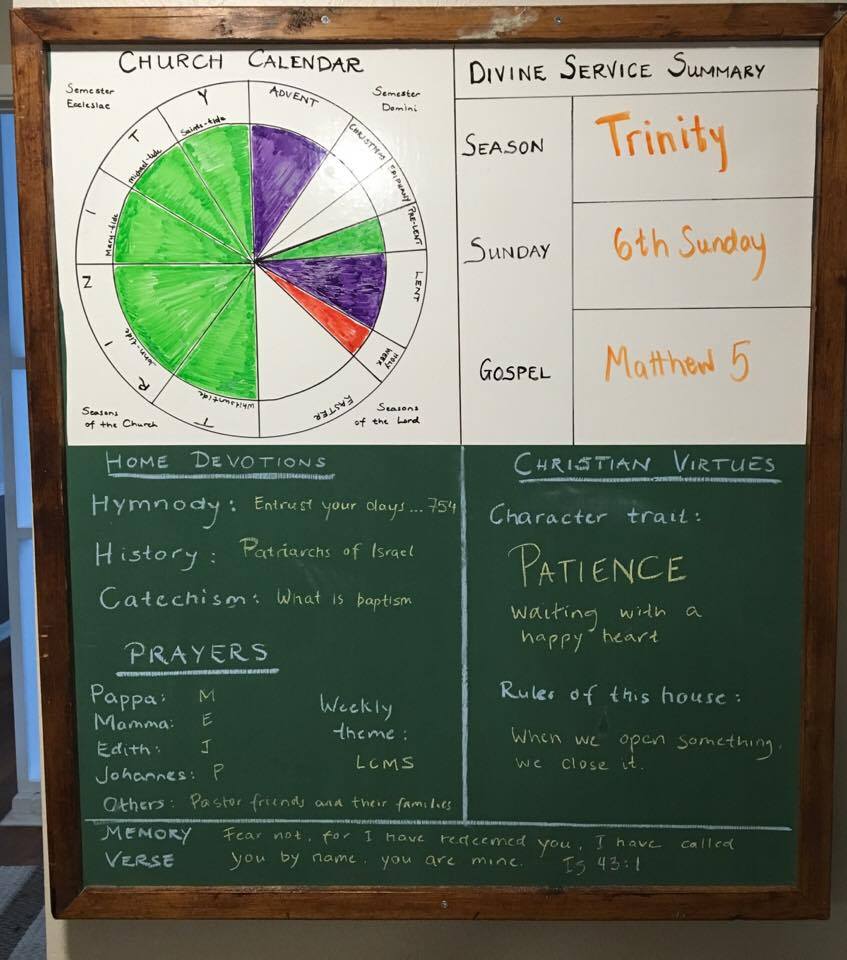 From Jonathan and Emily Mayer of Scapegoat Studio (available for purchase through Ad Crucem, and posted here by the artist's permission):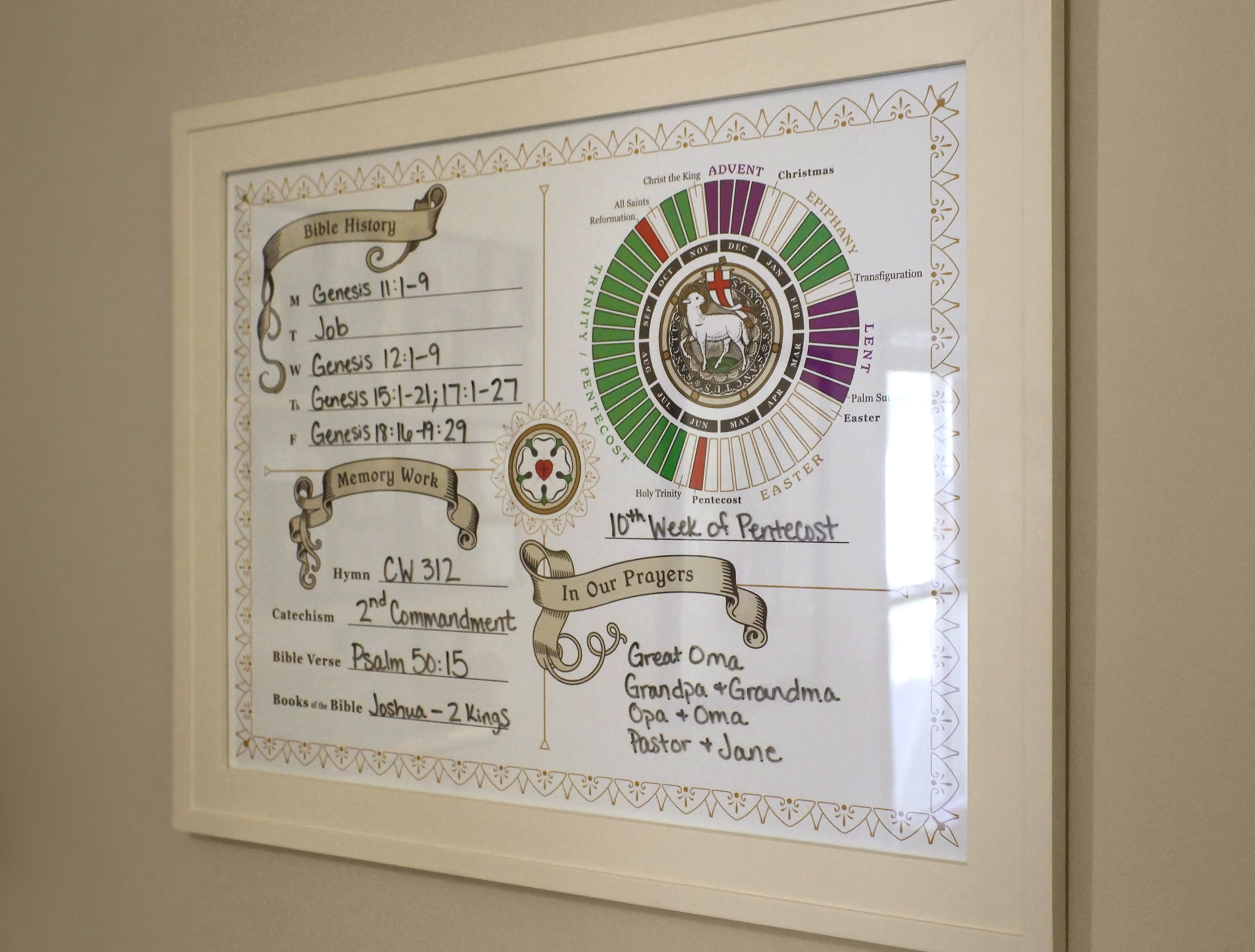 Do you have a model you would like to share? Contact the Hausvater Project.
This article first appeared at Into Your Hands LLC and has been reprinted for the Hausvater Project by permission.