Sponsor: Fall Lay Conference, Circuit 7 (Evangelical Lutheran Synod)
Host: Our Savior's Lutheran Church, Albert Lea, MN
Saturday, September 17, 2016, 10 a.m. to 3 p.m.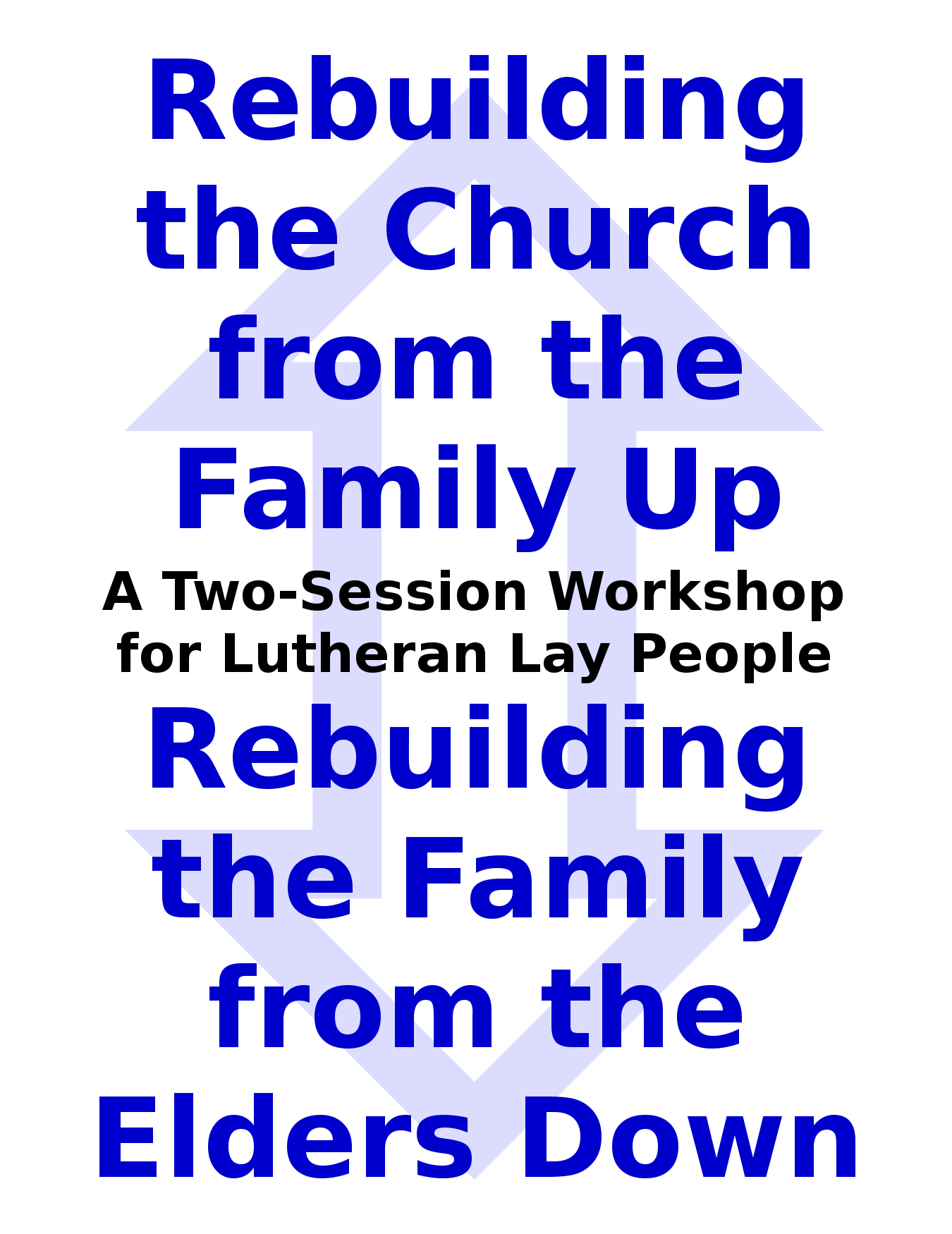 Where Are You in Titus 2?
10 A.M. Session
Discover God's design for linking the congregation to the home in Titus 2:1–8. Consider your distinct calling as a pastor, an older man, an older woman, a younger man, a younger woman, or a child. Learn how each of these members of the Body of Christ serve the good of one another to the glory of God. Ponder real-life applications for your congregation and family.
Establishing the Family Altar
1 P.M. Session
From the Old Testament (Deuteronomy 6:4–9) to the New Testament (Ephesians 6:4), to the Reformation (the Prefaces to Luther's Small and Large Catechisms), recognize a consistent encouragement to have home devotions. Review the blessings that God attaches to His Word and the calling that parents have for serving their children's spiritual needs. Learn practical tips for conducting home devotions.
About the Presenter
Dr. Ryan C. MacPherson is chair of the History Dept. at Bethany Lutheran College, president of the Hausvater Project, and author/editor of several books, including Studying Luther's Large Catechism: A Workbook for Christian Discipleship and Telling the Next Generation: The Evangelical Lutheran Synod's Vision for Christian Education.
Conference Host
Our Savior's Lutheran Church
320 W. College St.
Albert Lea, MN
(507) 373–6097
Schedule
9:30 a.m. Coffee & Registration
10 a.m. Opening Devotion and Session 1
Lunch (free-will offering)
1 p.m. Session 2
2:30 p.m. Business Meeting
Registration Info
For Meal & Childcare Reservations: (507) 373–6097