"O Give Thanks": A Hebrew Prayer Lesson
---
When King David brought the Ark of the LORD into Jerusalem, he delivered a new psalm to Asaph, saying, "O give thanks unto the LORD, for He is good, for His mercy endures forever" (1 Chronicles 16:34). Those words are found again in Psalms 106:16, 107:1, 118:1, and 136:1.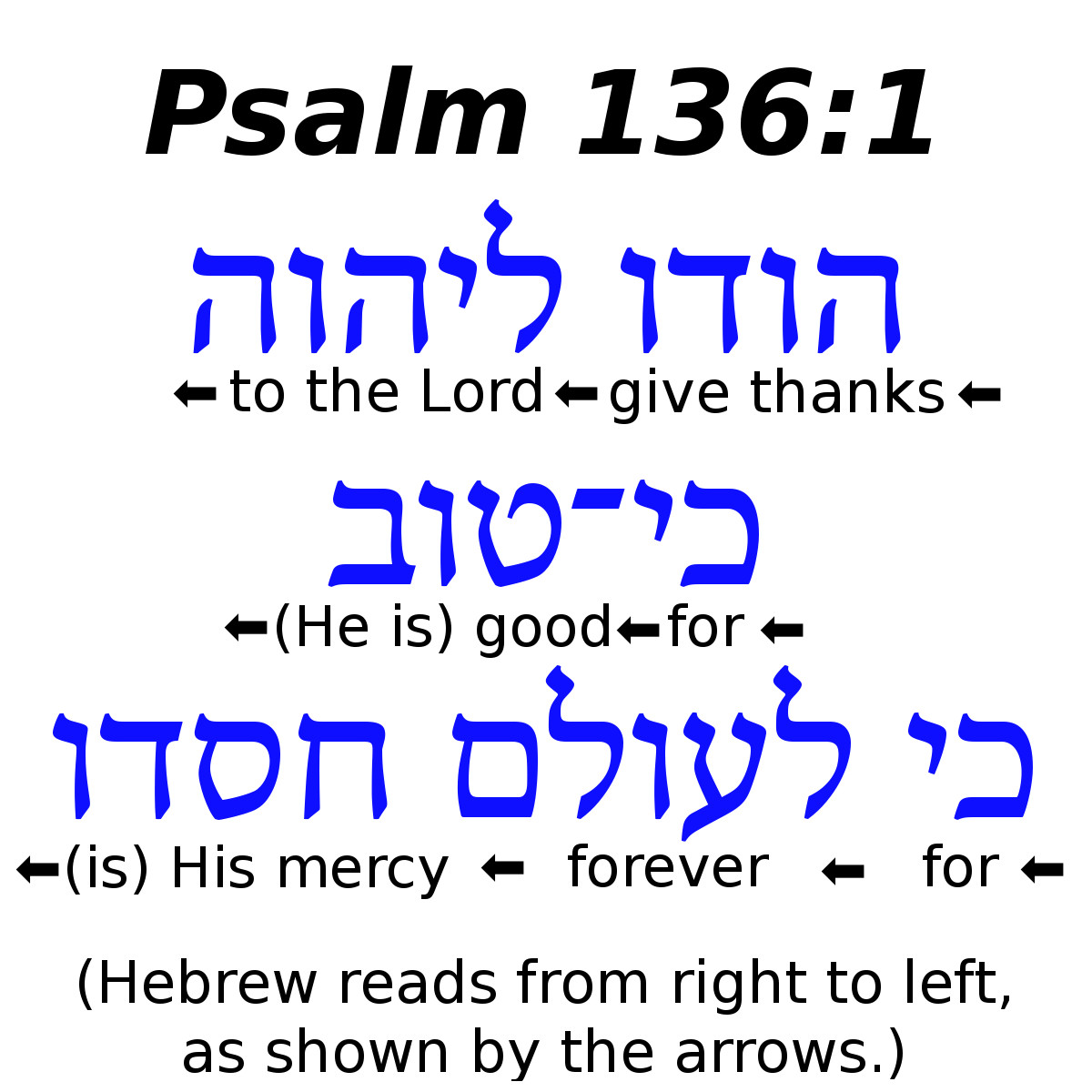 Today it is a common practice to pray David's words of thanksgiving after the meal blessing, "Come, Lord Jesus, be our guest; let these gifts to us be blessed." Following is a lesson for praying "O Give Thanks..." in Hebrew. (The capitalized syllables receive greater stress.)
Listen to Psalm 136:1 as read in Hebrew by Abraham Shmuelof:
Continue reading for pronunciation clues and a FREE handout for use in Christians homes and congregations.