Rebuilding the Church from the Family Up, Rebuilding the Family from the Elders Down
---
Sponsor: Fall Lay Conference, Circuit 7 (Evangelical Lutheran Synod)
Host: Our Savior's Lutheran Church, Albert Lea, MN
Saturday, September 17, 2016, 10 a.m. to 3 p.m.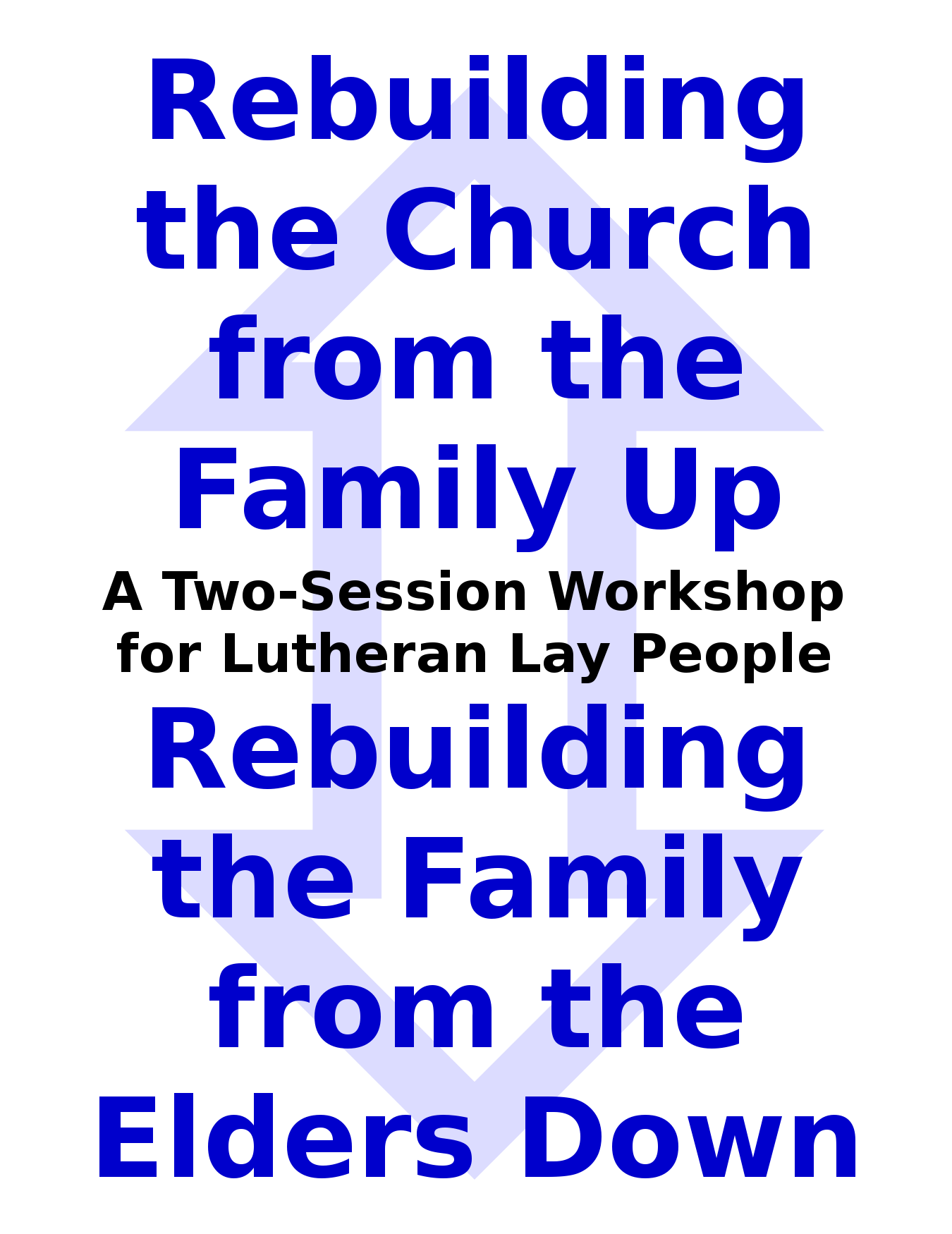 Where Are You in Titus 2?
10 A.M. Session
Discover God's design for linking the congregation to the home in Titus 2:1–8. Consider your distinct calling as a pastor, an older man, an older woman, a younger man, a younger woman, or a child. Learn how each of these members of the Body of Christ serve the good of one another to the glory of God. Ponder real-life applications for your congregation and family.